1.
I just installed Tiger onto my powerbook, and am quite surprised to find that this
apparently
entails changing one of my default fonts in Safari to
D'ni
.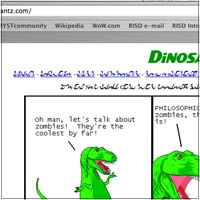 ...What now?
2.
Why am I still up? I promised myself that I would get sleep tonight, and yet I ended up eating cookies and watching Jonas-centric episodes of Stargate with my dog. That's not
sleeping
.
3
. I have also occupied my time by making a mood icon set centering around Fifth- I think "productive" is my favourite one so far:

Heh. I should sleep.
-C