In preparation for the flood of 'Potter fandom on the internet from here on out, I figured I should get this out there. And hey, it's
animated!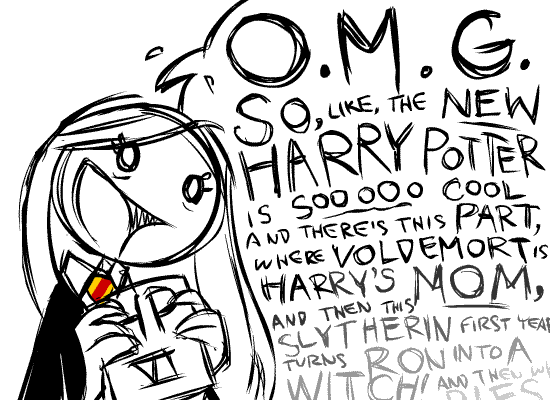 ...And so on. I may be getting the book at midnight, but that doesn't mean everyone is!
Don't Be A Drag- Use Cuts and Tags.
-C